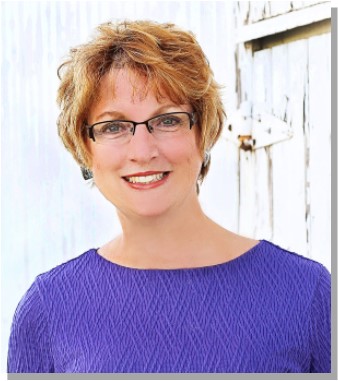 Jolene Brown will have you laughing while you learn! She's an award winning communicator, and an honored recipient of the Certified Speaking Professional, the highest earned designation of speaking achievement worldwide! She's known as a Champion for Agriculture whether from the platform, in the magazines, on television, or on the radio. She has also received the esteemed Legend of the Speaking Profession award from her peers in the speaking profession.
She is a walking-talking spokesperson and consultant for the family-owned business. With her keen insight and result-centered approach, she's been invited to sit at lots of kitchen tables and family business meeting rooms. Jolene has learned what works and what doesn't. She understands the unique challenges facing parents, siblings, in-laws and "outlaws" who work together.
Jolene's DVD and workbook set is based on her popular family business workshop, "If We Huff and Puff, Will We Blow Your House Down?"™ In this program, you'll discover that a carefully constructed business brings a productive and profitable result. You also gain desired peace of mind, strong family relations and a solid foundation for a family business legacy. Jolene's popular book, "Sometimes You Need More Than a 2x4!" contains how-to-tips so those in agriculture can increase productivity, profitability and peace of mind.
As co-owner and active partner on their Eastern Iowa corn and soybean farm, her practical experience includes plugging a grain auger, hypnotizing chickens and entertaining folks behind the equipment parts counter.
Jolene cares deeply about the ag industry and is on a mission to share leading-edge best practices. She's a passionate supporter, promoter and champion for the people who feed, clothe and fuel the world. Her worldwide audiences appreciate her fun-filled humor and real-life stories. They leave with take home value, great big smiles on their faces and eager to return for more.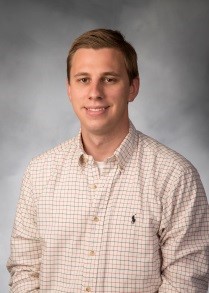 Joe Camp is a Risk Management Specialist at AgriVisor, LLC located in Bloomington, IL. He is a native of Paxton, IL. Joe earned a Master's Degree in economics after a completing a fellowship at Eastern Illinois University. In his role at AgriVisor, Joe offers grain marketing advice to producers across the Midwest and provides hedge recommendations and order execution as a Series 3 licensed broker. He is a published market commentator and regular contributor to the Illinois Farm Bureau's FarmWeek newspaper. Other articles have been featured in the Iowa Spokesman newspaper, Dairy Herd Management, Wisconsin Rural Route, and GROWMARK's SOURCE magazine. Joe can be heard regularly on the RFD Radio Network, with market updates broadcasted by more than 75 Illinois radio affiliates.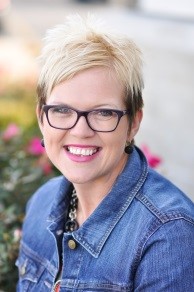 Christy Couch Lee grew up on a purebred cow-calf operation in southern Indiana and exhibited purebred Shorthorns and Simmentals through the national junior associations.
She graduated from Oklahoma State University in 1999 with a degree in agricultural communications. Lee has worked as a field editor for the American Quarter Horse Journal; a regional editor for John Deere's The Furrow magazine; the managing editor of John Deere's Homestead magazine; and the director of communications for the National Swine Registry.
Since 2009, Lee has been the owner of Cee Lee Communications and Cee Lee Photography, serving the writing and photography needs of many agricultural publications and agencies. She also owns a photography studio in Hoopeston, Illinois, where she specializes in portrait photography, including seniors, weddings, families and babies.
Lee has also claimed numerous writing and photography awards through the American Agricultural Editors' Association and Livestock Publications Council. She served for 11 years on the LPC board of directors, and as the association president from 2013-2014. Currently, she is a member of the AAEA board of directors.
She and her husband, Craig, have three children, Waylon, Nolan and Caroline. They live near the Lee family farm in Wellington, Ill., and enjoy being "show parents" in the Hereford cattle industry.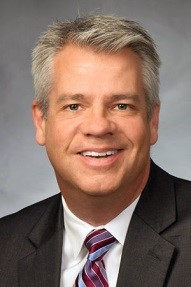 Adam Nielsen is the Director of National Legislation and Policy Development in the Governmental Affairs and Commodities Division of the Illinois Farm Bureau. Nielsen plans and executes the organization's national legislative programs, acts as a liaison with the Illinois Congressional delegation and federal agencies, and organizes the association's fly-ins to Washington, D.C. Nielsen is also responsible for the implementation of IFB's policy development program, coordinates the Illinois Agricultural Legislative Roundtable, a group of all agriculture associations and organizations within Illinois, and serves as assistant secretary of ACTIVATOR, IFB's political involvement committee. Adam joined Illinois Farm Bureau in 2000 and served three terms as a member of the Normal (Illinois) Town Council.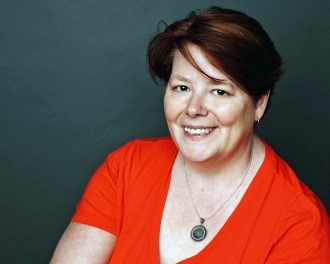 Janice Person is a member of Monsanto's corporate engagement team doing outreach both within agriculture and broadly with society. She is based at the company's headquarters in St. Louis, Missouri and has the opportunity to work with a wide range of farmers, foodies and bloggers on various topics. Having grown up a city girl, Janice became involved in agriculture trough cotton and still carries a passion for it. That background drove her Twitter handle @JPlovesCOTTON which has become a brand of sorts. She has found social media provides a great way to both lean and share experienced in ways that can help people better understand agriculture broadly.
Janice is one of the founders of the farmer-led AgChat Foundation which seeks to empower farmers to tell their stories online and remains active with the organization's programs. Her job at Monsanto is to help connect more with members of the general public to increase the understanding of agriculture and the company specifically.
Janice has a bachelor's degree in mass communications from Phillips University in Enid, Oklahoma and a Master's degree in journalism from the University of Memphis. Prior to joining Monsanto in 2007, she worked for Delta and Pine Land Company in Scott, Mississippi and Gibbs & Soell in White Plains, New York.
Outside of work, Janice enjoys travel and creative arts like photography and pottery and shared stories about all of those things on her personal blog at janiceperson.com.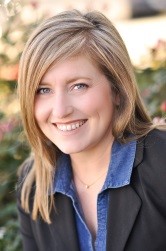 Holly Spangler has covered agriculture for the past 18 years, beginning her career with Prairie Farmer before graduating from the University of Illinois in agricultural communications. As editor of Prairie Farmer magazine, she brings meaningful production agriculture experience to the topics she covers, including a variety of production, management and issue-oriented stories. She also offers up her generation's take on the issues of the day through her monthly column, My Generation, and her blog at MyGeneration.
An award-winning writer and photographer, Holly is a member and past president of the American Agricultural Editors Association. She was named Master Writer in 2005 and in 2015, she became only the 10th U.S. agricultural journalist to earn the Writer of Merit designation. Her work in agricultural media has been recognized by the Illinois Soybean Association, Illinois Corn Growers Association and MidAmerica Croplife Association. Holly was one of 10 recipients worldwide to receive the 2011 IFAJ-Alltech Young Leaders in Ag Journalism award. She currently serves on the College of ACES Alumni Board, and is an advisory board member for the U of I College of ACES Research Station at Monmouth.
She graduated in 1998 from the University of Illinois in agricultural communications, and received the Warren K. Wessels Award for outstanding senior in the College of ACES. Immediately following graduation, she was a founding member of the U of I Ag Communications Alumni Leadership Council, and in 2011, the College of ACES named her an Outstanding Young Alumni.
Holly and her husband, John, farm in western Illinois where they raise corn, soybeans and cattle on 2,000 acres. Their operation includes 100 head of commercial cows in a cow/calf operation. The family farm includes John's parents, and their three children, Jenna, Nathan and Caroline.
Holly is also active in the Illinois Farm Families program, and shares the story of agriculture and communications with a variety of groups and organizations, both within and outside of agriculture. She and her husband are active in state and local farm organizations, receiving the Illinois Farm Bureau's Young Farmer Achievement Award in 2007.
Locally, Holly and her husband serve with their county's 4-H program, their school district and in their church's youth and music ministries.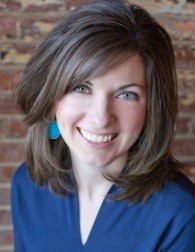 Emily Webel is a farmer's daughter, farmer's granddaughter, farmer's wife and yet still feels relatively new to the agricultural block. Trained as an educator, she taught sixth grade before marrying her husband, moving to her grandparents' farmhouse and embarking upon their journey in farming. She started her blog, Confessions of a Farm Wife, in 2010 and has since been a featured writer across different web based publications, a speaker for events sponsored by Bayer CropSciences, First Farm Credit Services, Farm Bureau, and other commodity and community groups, and podcaster with her good friends. While she still may not feel like she has earned her place in ag, Emily has made her voice heard, telling her story with humor and sarcasm. An avid runner, Emily also helps promote eating beef as a source of lean protein by running with Illinois' TEAM BEEF, proudly wearing a ribeye on her jersey during a half marathon. While she loves to run, shop, and read, Emily can typically be found behind the wheel of her car, shuttling one or more of her six children to various activities. She and her husband Joe, a farmer, cattleman and Agriculture instructor, raise their six kids: Anna (11), Josie (9), Amelia (6), Jack (4), and twins, Mary and Caroline (1) in Farmington, Illinois.